Sunday, September 16, 2018
How to make modak at home ?
How to make modak at home ?

FRIED MODAK RECIPE FOR GANESH CHATURTHI
Fried Modak Recipe

– it is deep fried or shallow fried modak recipe with sweet, chewy coconut stuffing and very crispy outside covering. It is offered to Lord Ganesha during Ganesh Chaturthi festival.
Traditionally modak's outside cover is made from rice flour and it is steamed which is called Ukadiche Modak. But it is a little difficult to make for beginners. You need a lot of practice to make perfect shaped steamed modak. So I thought I should start sharing the easy version first.
This is the best recipe to start with if you are a beginner.
I have adapted this recipe from a pocket-sized cookbook. It is loaded with all Indian sweets from all the regions. I am planning to make more recipes from this book.
For the outer layer, I have used all purpose flour and semolina. Semolina helps to make the layer crispy. And for the stuffing, I have used frozen, grated coconut and jaggery which makes simple, basic stuffing. But you can also add some nuts, raisins, sesame seeds or poppy seeds.
I have shared

step by step recipe to make delicious modak.

So it will be easy for you to follow. If you fail to make beautiful shaped modak. Don't worry, just roll the disk, add stuffing and pinch all the edges together, seal it properly and fry. It won't look the same as shown here but still, it tastes the same, so yummy.
HOW TO MAKE FRIED MODAK RECIPE?
1) Take coconut, jaggery and cardamom powder in pan. Turn the heat on medium.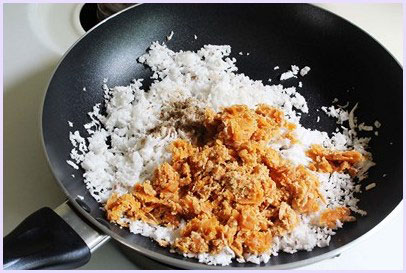 2) Mix them well. And let it cook with stirring continuously.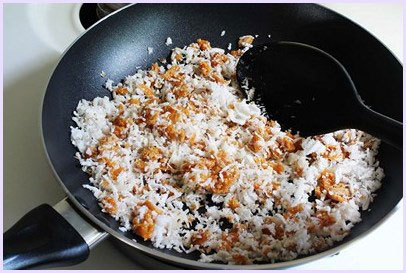 3) Jaggery will start to meld down. And cook it till the mixture becomes semi-dry. It might take 4-5 minutes. Do not cook for longer time otherwise stuffing will become very hard. Let the stuffing cool. Meanwhile, let's make the outer layer for modak.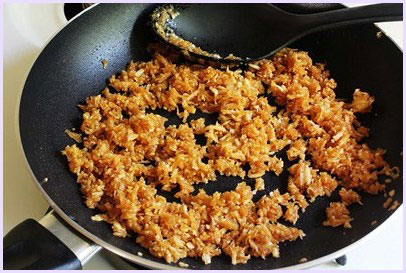 4) Take all purpose flour, semolina, salt in a bowl. Add a tablespoon of oil. And mix well with your fingertips.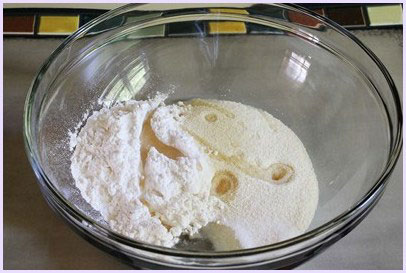 5) Add milk little at a time and knead into the stiff and smooth dough just.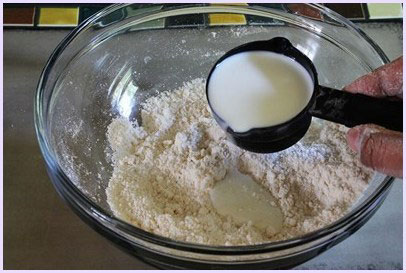 6) Cover the dough with a damp kitchen towel and let it sit for 10 minutes.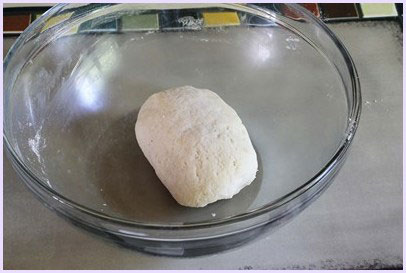 7) After 10 minutes, knead the dough once again; divide it into 10 equal portions. Roll each portion in a ball and flatten it out with your palms. Take one flattened disc on the rolling board and keep rest covered with the kitchen towel.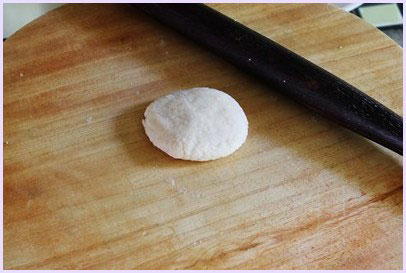 8) Roll it using a rolling pin into 4-inch diameter circle. Keep the edges little thinner than the center part.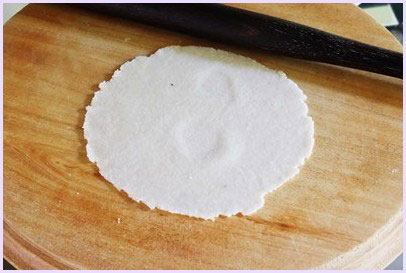 9) Put some stuffing in the center. Apply some water or milk to the edges with a pastry brush or with your fingertips.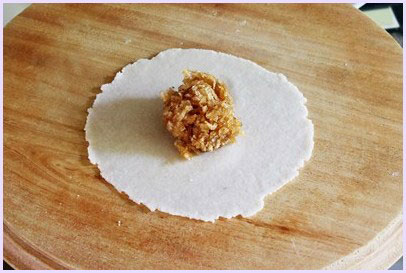 10) Now take it into your palm.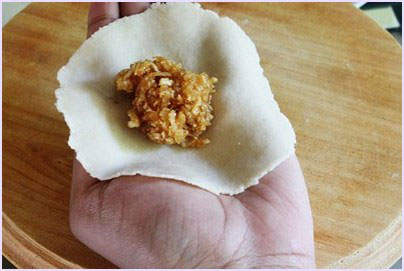 11) Start pinching the edges as shown below with your finger and thumb.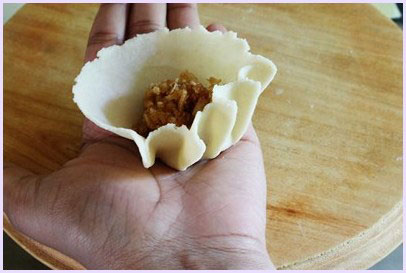 12) To make it perfect you need practice. More near you make the pleats more beautiful it looks.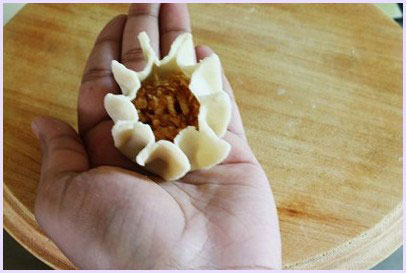 13) Now bring all the pleats together in the center very carefully.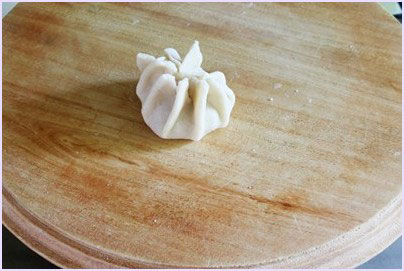 14) And then pinch them together to seal it properly.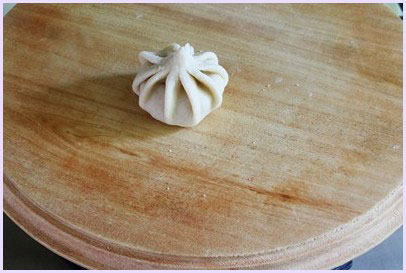 15) Do the same for all the modaks. When you are shaping the last modak, at that time heat oil in a pan on medium heat for deep frying or shallow frying.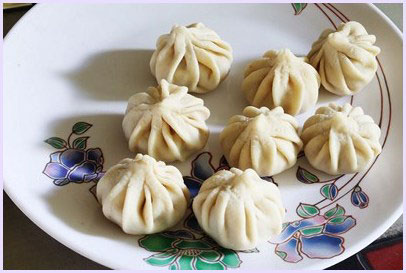 16) Oil should be medium hot. Check the oil by dropping a pinch of dough in the oil. If it comes on the top very immediately then the oil is too hot. If it takes too long to come on top then the oil is not enough hot. As you drop the dough in the oil, it will come on top after a second or two, this is the right temperature to fry the modak.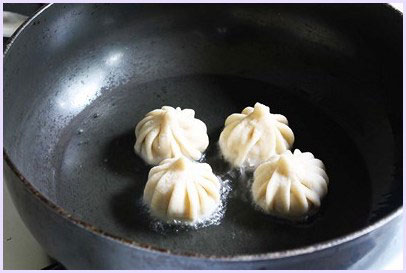 17) Fry in the oil till it becomes golden brown and crispy from all the sides. Keep moving for even browning. I have shallow fried so I need to keep moving to make the brown from all the sides. But if you are deep frying then you might not need to move that much.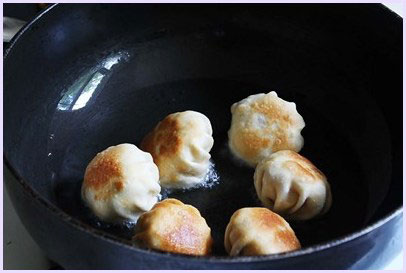 18) Then remove it to the paper towel lined plate. Let it cool completely before offering to the god.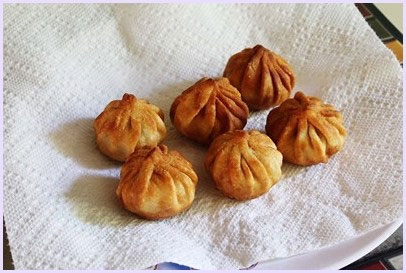 This fried modak is offered to Lord Ganesha as a prasadam on the occasion of Ganesh Chaturthi festival.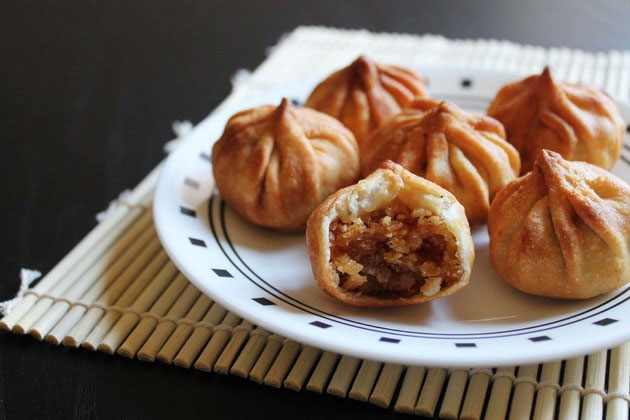 ChomChom Roller Dog Hair Remover, Cat Hair Remover, Pet Hair Remover Revlon One-Step Hair Dryer & Volumizer Hot Air Brush, Black ...

How to moisturize vagina Vaginal Dryness: Causes and Moisturizing Treatments IN THIS ARTICLE Causes Diagnosis Medication Oth...